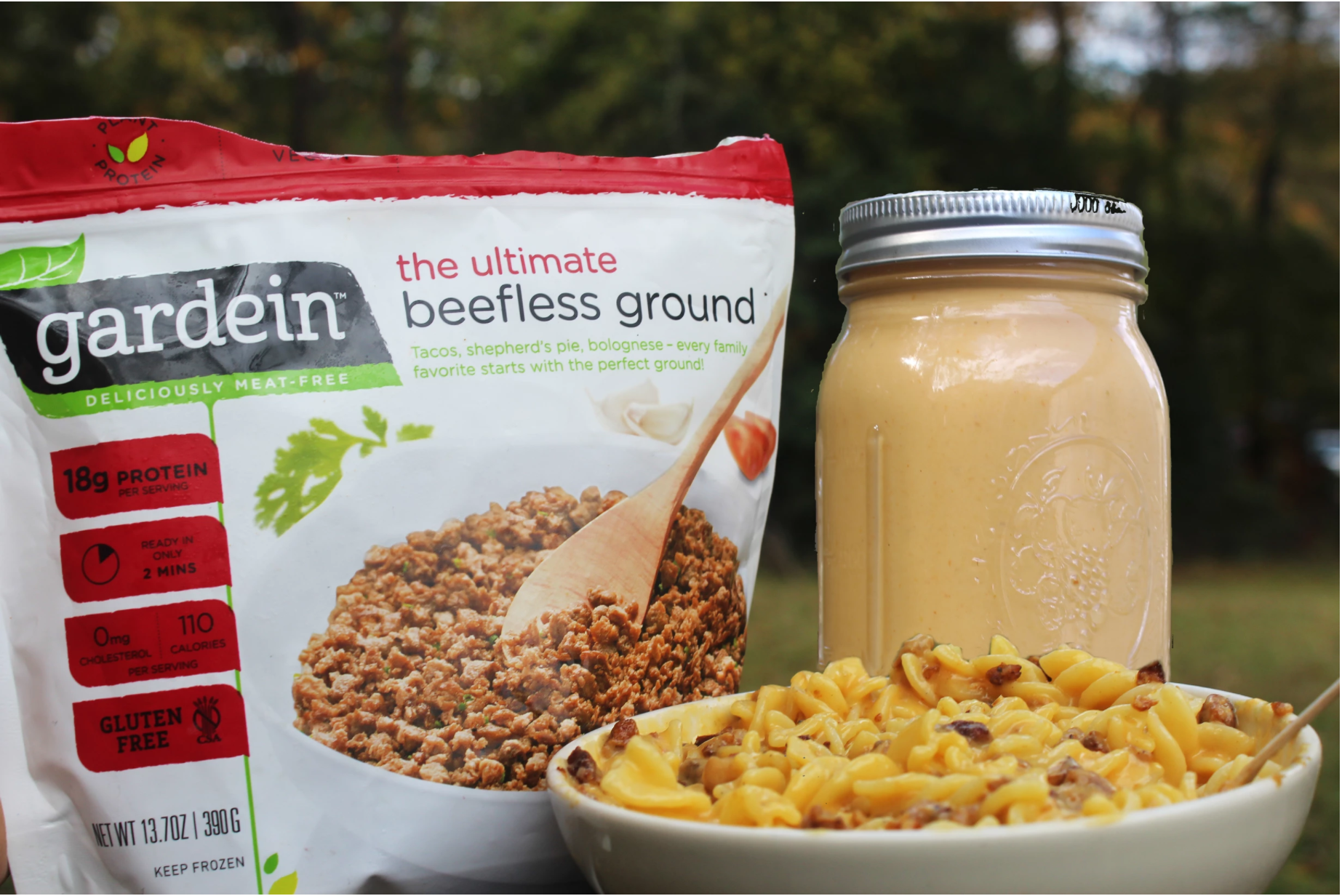 Empasta *Hamburger* Helper
A lot of us grew up eating Hamburger Helper. It is simple to prepare, comforting, and filling. Empasta helps make that meal easier on your body with still keeping the simplicity to prepare.
What you'll need for this dish:
-Noodles
-Gardein Ground Beef
Instructions:
- Boil 2 cup of noodles as instructed on noddle packaging. When finished, drain water from noodles
-On a lightly greased skillet cook 1 1/2 cup of Gardein Ground beef (pictured below) until "tender" or as instructed on packaging. When finished add cooked ground beef to noodles pot.
- Add 1 cup of Empasta Cheeze Sauce while noodles and ground beef* are still hot, stir until Empasta sauce covers the entire dish.
Finished!
There are 0 Items In Your Cart.
Total Price: $0.00
FROM_JS
jsprice
jsprice
FROM_JS
Translation missing: en.general.search.loading